Questions And Answers from Public Zoom Meeting 4.06.2020
Please click on this link to access Questions And Answers from Public Zoom Meeting 4.06.2020
Changes to Our Services Practice Update
Please be aware that from 15 June 2020 our services will change as follows however; WE MAY AT SHORT NOTICE HAVE TO REVERT TO OUR FALLBACK POSITION, OF ORFORD BEING THE DESIGNATED SITE TO SEE ALL PATIENTS FACE-TO-FACE.
DISPENSARY
Orford and Alderton will both be open as per pre Covid opening hours. Patients will be able to collect their prescriptions through exterior dispensary windows. We ask that patients queue honouring social distancing advice of two metres. Please do not call the dispensary – prescriptions are still taking 5 working days.
OPENING HOURS
Pre Covid opening hours, but the doors will remain locked at all sites so please telephone the surgery for appointments, results or queries.
Alderton Surgery
Monday 08.00 - 14.30
Tuesday-Friday 08.00 - 18.30
Orford Surgery
Monday 08.00 - 18.30
Tuesday Closed
Wed-Friday 08.00 – 13.00
Aldeburgh
Monday-Friday 08.00 – 18.30
Hollesley
Temporarily closed until further notice. – Repeat prescriptions requests will continue to be collected from the site.
APPOINTMENTS
All appointments will be by telephone unless a patient is asked to attend the surgery for a face-to-face appointment. One clinical team will manage telephone, video and online consultations. A small group of clinical staff will see patients face to face where there is a clinical need, thus reducing the risk of infecting patients and staff.
We are only able to accommodate essential blood appointments, because these appointments, which normally take 5 minutes, but now due to infection control, take 20 minutes.
Patients who have transport will be asked to support our service by attending Landseer Road for bloods. To pre-book appointments at Landseer Road online: www.esneft.nhs.uk/service/bloodtests or telephone 03331 032220.
When attending a face-to-face appointment at the surgery please remain in your car or the car park until a member of staff comes to collect you. And if you have a facemask please wear it.
We encourage all patients, if possible, to use our e-consult service; which offers online consultations with our clinicians. The link to our e-consult service can be found on our website: www.thepeninsulapractice.co.uk/econsult
RECEPTION
Our team are here to help you. For infection control purposes we are making internal structure changes and we request that patients honour social distancing at all times.
PLEASE BE AWARE THAT WE MAY AT SHORT NOTICE HAVE TO REVERT TO OUR FALLBACK POSITION, OF ORFORD BEING THE DESIGNATED SITE TO SEE ALL PATIENTS FACE-TO-FACE.
For all practice updates please see our website www.thepeninsulapractice.co.uk/edit/coronaviruscovid-19 or The Peninsula Practice Facebook page.
Antibody Testing
We have received the following guidance from the Ipswich & East Suffolk Clinical Commissiong Group in relation to antibody testing.
The Government recently announced the introduction of a test to detect the presence of the Covid 19 antibody. It is not fully understood what a positive antibody test means in terms of immunity and future risk from COVID-19. At the moment, tests are only available for the purpose of increasing understanding of who has (or has not) had an immune response. There is little clinical benefit in knowing this information as the evidence so far does not show that having had the virus once provides immunity to prevent a patient getting the virus a second time. Hence it is extremely important that we all continue with the current approach of social distancing, hand washing, infection control procedures and so on. The test may be offered, if deemed appropriate, to those patients who are having a blood test for another clinical reason.
The antibody test is not currently being offered to the generalpopulation. Some patients have said that their employer has asked for the test to be undertaken before they return to work. This is not in line with current government guidance.
Principle - Platform Randomised Trial of Interventions Against COVID-19 in Older People
Our practice is supporting vital COVID-19 research. As part of this, we are helping to carry out a UK Government priority research study called PRINCIPLE.

If you have symptoms of COVID-19, and are aged 65 or over OR are aged 50-64 and have an existing health condition, you may be eligible to join this important study.

The PRINCIPLE trial aims to find medicines that can help people with COVID-19 symptoms get better quickly and stop them needing to go to hospital. The trial is recruiting participants through GP practices across the UK.

Visit www.phctrials.ox.ac.uk/principle-trial for more information or please contact us at: 0800 138 0880

There are a growing number of research studies aiming to find treatments for patients with COVID-19. If you'd like to find out more about COVID-19 research and how you can contribute, please visit the Be Part of Research website at www.bepartofresearch.uk.

Be Part of Research is a service provided by the National Institute for Health Research, which is the country's largest funder of clinical research.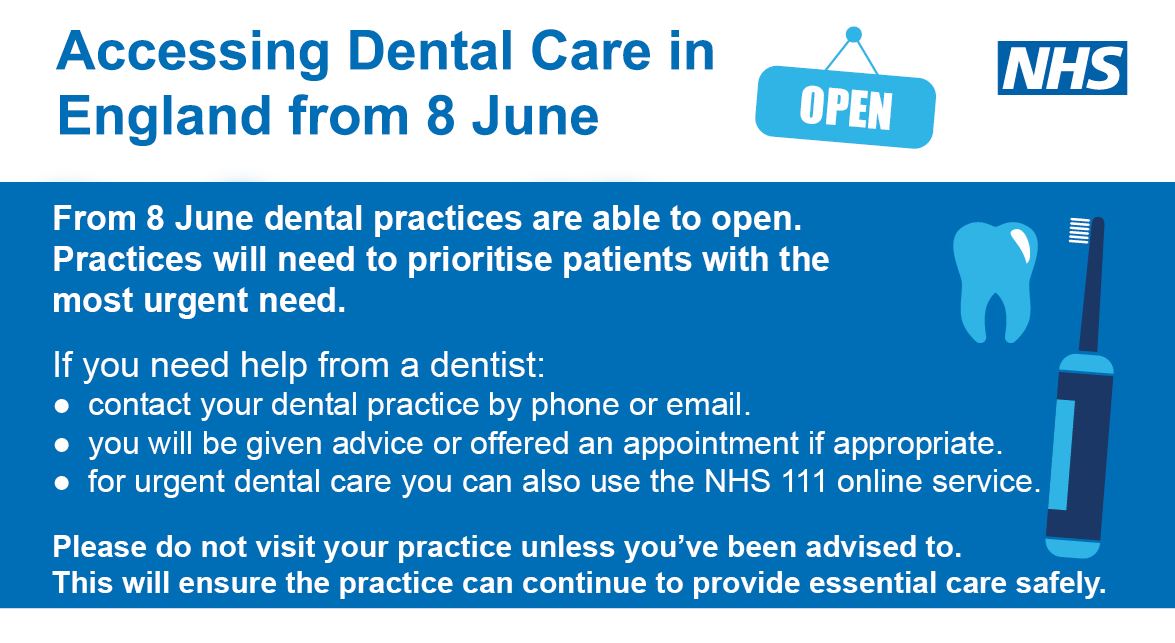 Video Message From The Peninsula Practice
This video has now been removed as the information is no longer current.
Blood Pressure Monitoring for Patients with Hypertension and Diabetes
We urge patients with Hypertension and Diabetes to have their own Blood Pressure monitoring machines, you can purchase one from the surgery for £15. This will minimise patients having to attend the surgery and is safer way to check your Blood Pressure in your own home (often a patient will register a false high level reading in the surgery leading to over treating).
Practice Update
If you're thinking of calling your GP surgery please remember this:
Prescriptions cannot be put in for early collection, we are trying hard to provide a 5 day turnaround (with some supply issues) for those that are due each month. Your future medication will not be available until it is due.
Inhalers are being issued to the patients who have them prescribed as a regular repeat. If you are concerned please go to Asthma UK for advice.
Paracetamol is not available on prescription unless you are already being prescribed this for an existing chronic condition.
The surgery can't advise you whether you should or shouldn't self isolate if you are at risk, we have a considerable number of patients - please follow the guidance on NHS 111 online service.
If you are due to have a routine appointment and it's cancelled, please try and understand the unprecedented strain we are having at the present time.
Please don't shout at your GP staff when they cannot do these things because we will still make sure you get the medication you NEED and we will still provide the best possible care - over the phone or Face to face if absolutely necessary.

& remember all NHS staff are doing this to help keep you safe.
5 WORKING DAYS FOR PROCESSING REPEAT PRESCRIPTIONS
PLEASE ALLOW 5 WORKING DAYS FOR YOUR REPEAT PRESCRIPTIONS TO BE PROCESSED. THIS MEANS FOR EXAMPLE THAT IF YOU ORDER YOU REPEAT PRESCRIPTION ON MONDAY IT SHOULD BE READY FOR COLLECTION ON THE FOLLOWING MONDAY.
Due to the current crisis we are experiencing disruption and delay in supply of medications to the surgery. We are asking for your patience and understanding as our staff are working under extreme pressure.
We urge all patients to request their repeat medication online which reduces infection risk as well as minimising delays in getting them processed. If you are not already online please ask our Care Navigators for a password. You do not need to present ID for online prescription services.
Please do not ask for more than one months supply of your routine repeat prescriptions. We cannot issue more than 1 months supply as this will adversely impact on our stock.
Repeat prescriptions slips will be picked up from Hollesley on Monday & Thursday.
To avoid unnesscary trips you can drop off your repeat prescription slips earlier BUT your prescription will not be processed before its due date.
Temporary Closure of Hollesley Surgery
Due to the pandemic Hollesley Surgery is currently closed.
Repeat prescription slips will be picked up on Monday & Thursday from Hollesley.
Prescriptions
Please do not ask for more than a month of your routine repeat prescriptions. We cannot issue more than 1 months supply as this will adversely impact on our stock.
Your prescripition can not be processed before the due date.
Transparency
Please be aware that we may use new providers or suppliers to help us quickly adapt during the outbreak and continue your care effectively. For example, we may use a new provider for video consultations. We may not be able to add these to our transparency materials right away, we apologise for this but please be assured all our processors are bound by contract to protect to your data.
Anti-Inflammatory Medications
There has been concern about the use of non-steroidal anti-inflammatory medications (NSAIDs) in relation to Covid-19 following a statement by the French Health Minister (a clinician) advising against the use of ibuprofen.
This statement was based on provisional information reported from French care settings which UK authorities have not seen and is, to date, unpublished. There is no current literature on the impact of NSAIDs use in Covid-19.

There appears to be no evidence that NSAIDs increase the chance of acquiring Covid-19. In view of the current lack of clarity the Committee of Human Medicines (an advisory body of MHRA) and NICE have been asked to review the evidence. It is therefore suggested that, in the interim, for patients, who have confirmed Covid-19 or believe they have Covid-19, that they use paracetamol in preference to NSAIDs.
Those currently on NSAIDs for other medical reasons (e.g. arthritis) should not stop them.
This position will be kept under constant review.
Professor Stephen Powis
NHS England Medical Director
Holiday Canellations
If you have had to cancel a holiday please contact the relevant people (flight operators/tour operators/insurance) and ask them to send you a formal claim form.
If there is a medical section requiring a clinician to complete please send to the surgery only after you have completed all other sections.